Berlin is a very modern and interesting city, with a vibrant nightlife and lots of multicultural influences. It is also a very historic and classy city, with world-famous museums, monuments, and landmarks.
Berlin is diverse; full of eccentric energy and mind-blowing historical significance. You can sightsee all day and party all night. You can admire the architecture and urban design, or you can hang out in nature. You can visit in the wintertime and explore some of Germany's best Christmas markets, or you can visit in the spring and stroll through a flourishing rose garden.
There are so many fun things to do in Berlin, Germany that it can be hard to do them all. There are river islands, palaces, street markets, and community karaoke events. There are massive boulevards and public squares and tiny alleyways with cobblestone streets. You really have to experience Berlin yourself to understand the unique mix of modernity and antiquity of the city.
Luckily for budget backpackers, Berlin is a very affordable city to visit. There are lots of backpacker hostels, almost too many to count, and public transport and food are very cheap as well.
If you want to save even more money on accommodation, you can volunteer with Worldpackers in Berlin. This allows you to stay with locals and work in exchange for free room and board. So if you have a few weeks to spend in Germany, why not work somewhere for a bit and get to know the culture even more?
In addition to listing all the best things to do in Berlin and revealing some of the best Worldpackers experiences you can do there, I'll explain when to visit Berlin and how to get around. Hopefully, these tips will help you travel on a budget and make the most of this iconic European city.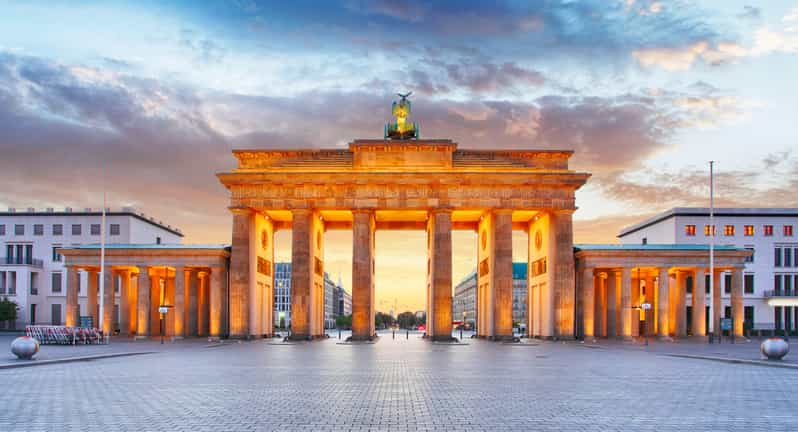 Best time of the year to visit Berlin
There is no bad time to visit Berlin, as each season has its ups and its downs. Winter is very cold, so the weather isn't ideal for sightseeing and being outside a lot. That being said, Christmas markets are a magical part of Europe, especially in Germany. Winter also means fewer crowds and cheaper flights to Berlin. So if you want to save more money while traveling and check out some Christmas markets, winter is a great time to visit Berlin.
Summer obviously has the warmest weather, so you can enjoy Berlin by swimming and sunbathing next to a lake in addition to sightseeing. The crowds get pretty thick in summer though, as lots of locals are out of school and lots of tourists visit at this time.
Autumn and spring are probably the most ideal times to visit Berlin. The weather is favorable but the crowds aren't too hectic. This is called the "Shoulder Season", and is usually the sweet spot for visiting a place.
Best things to do in Berlin
1. Visit the Brandenburg Gate
This is probably one of the most iconic sights in Berlin. Built at the end of the 1700s, this towering gate was created as a symbol of separation between East and West Berlin. Prussian King Frederick William II is responsible for the construction of the gate, and the gate is now seen as a symbol of European unity.
Napoleon the Great once walked through this gate after the Battle of Jena-Auerstedt in 1806, so the historical significance of this place is quite fascinating.  This majestic landmark is centrally located in Berlin right next to lots of other attractions so it makes a great stop on a sightseeing tour.
2. Explore the Berlin Old Town
Also known as Nikolaiviertel, or Alt-Berlin ("Old Berlin"), Berlin's Old Town is where you'll find most of that classic, charming old European architecture. This is one of the oldest residential areas in Berlin. In addition to beautiful little houses and cafés, there is a local theater and a museum.
Much of Berlin was destroyed and rebuilt during previous wars, and lots of the newer architecture is quite plain and modern. This quaint corner of Berlin is great for sightseeing and catching a glimpse of classic European cobblestone streets and colorful buildings. Stop in a café for a warm cup of coffee during your Berlin sightseeing.
3. Admire the art in the East Side Gallery
Checking out the East Side Gallery is easily one of the best things to do in Berlin, Germany. This section of the Berlin Wall is very well preserved and is covered with different paintings from artists around the world. There are over 100 paintings, and because the gallery is outside and it is so long, it never feels too crowded.
Probably the most famous painting here is by Dmitri Vrubel. This Russian painter painted the iconic image of Soviet politician, Leonid Brezhnev, and German politician, Erich Honecker kissing. This image, painted in 1990, has become known all over the world.
All over the East Side Gallery, the variety of colors, styles, and messages in each different painting is fascinating and inspiring.
4. Marvel at Charlottenburg Palace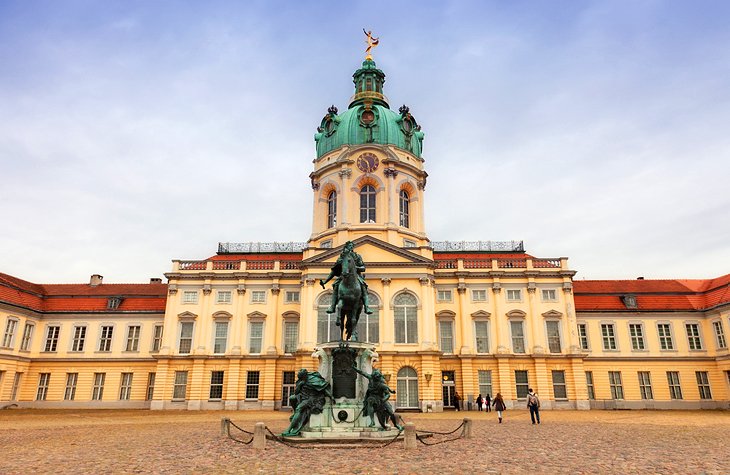 Take the metro 25 minutes outside the city to visit this magnificent palace and gardens. The outside gardens are free to enter, so you can just explore outside if you're trying to save money. In the spacious gardens, you can find a tea house, a mausoleum, and a few Neo-classical villas.
If you want to enter the palace, it costs €10 for adults and €7 for students. So if you have a student ID card, bring it! Admiring the regal decoration and obvious wealth of this palace is pretty fascinating. There is a giant ballroom, a stunning porcelain collection, Prussian crown jewels, and other treasures on display.
5. Relax in the Tiergarten
If you like nature, visiting the Tiergarten is one of the top things to do in Berlin. With over 500 acres, this massive public park makes a peaceful escape from the crowded city streets.
Within the garden, there are lots of monuments, statues, picnic tables, wide stretches of green lawn, and a rose garden. You can spend ample time wandering around the greenery, or relaxing in the grass and reading a book or having a picnic.
6. Photograph amazing architecture in Gendarmenmarkt Square
This public square in Berlin is great for photo opportunities. It hosts the Berlin Concert Hall and a few beautiful churches, all showcasing ornate Baroque architecture. The charming square is physically appealing, and it is a nice place to sit and people watch for a bit.
If you're visiting Berlin in the winter, Gendarmenmarkt Square hosts a magical Christmas market.
7. Check out the Berliner Dom
Also known as the Berlin Cathedral, this Protestant church was built in 1905 and it a beautiful tourist attraction in the city. Snapping a photo of this landmark is a must-do in Berlin. It costs €7 to enter the Cathedral and climb to the top, but the view from the outside is amazing as well. There is a nice grassy courtyard in front for having a picnic and taking photos.
You can also visit the Hohenzollern family crypt inside the Cathedral, which is a very significant burial site in Germany. Occasionally, concerts and events are hosted inside the Berlin Cathedral for the public to attend.
8. Learn about plants at the Botanic Garden
Referee to as the Botanischer Garten in German, visiting the Botanic Garden is a fun thing to do in Berlin for nature and plant enthusiasts.
With roughly 22,000 plant species, these gardens are home to so many unique plants. There is a humid indoor greenhouse for tropical plants, and the whole property is 43 hectares so there is plenty to see. It costs €6 to enter, and there is also a Botanical Museum for those who want to learn even more about the botany on display.
9. Climb the Victory Column for a panoramic view
Inside the Tiergarten is an incredible Berlin monument, the Victory Column. Not only is this giant pillar a symbol of past German military victories over Prussia and France, but it is also an amazing viewpoint over the city.
It costs €3 to climb, and you can enjoy a panoramic view from the top. Keep in mind, it is just a column so climbing up it means you are in a very narrow, winding staircase. The view is worth it, but if you get claustrophobic maybe skip this part.
10. Take a trip to Peacock Island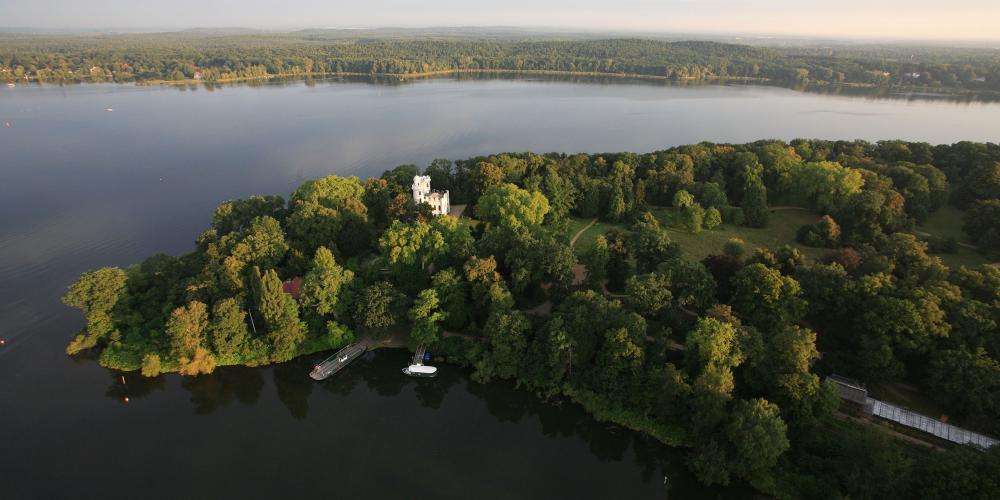 This is one of the most unique things to do in Berlin. In the River Havel in southwest Berlin, there is a small island known as Peacock Island. On the island, you can find lots of landmarks and monuments, including Pfaueninsel Palace, which used to the summer home of King Frederick William II but is now a museum.
There are also lots of picnic areas and wide stretches of grass for relaxing, and a rose garden, and of course, peacocks. These beautiful and hilarious birds just wander all over the island, so you can spend your day hanging out with them as you sightsee, relax and connect with nature.
To get here, you'll have to take the metro to the Wannsee Station, then catch a bus to the ferry point and take a short boat ride to the island. It shouldn't take more than a few hours, and if you have a decent amount of time in Berlin it is definitely worth it.